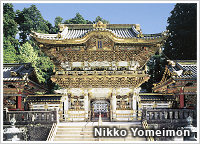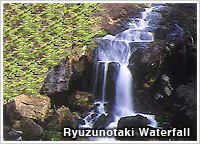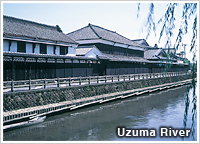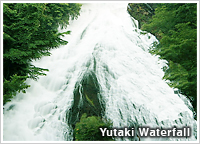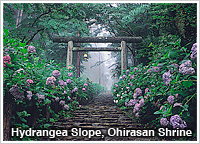 Located in the northern part of the "Kanto" region of the central Honshu Island of Japan, Tochigi Prefecture is surrounded by a continuous mountain range to the east, north and west. Famed for the Nikko National Park which is registered as a UNESCO World Heritage Site, Tochigi Prefecture is also home to the Tokugawa Family Shrine (Toshogu) and gardens as well as the Imperial traditional summer villa in the Nasu area. Famed for its abundance of delicious water, Tochigi is blessed with many natural hot springs, waterfalls, lake and marshes.
The rains that fall of the mountain ranges flow southwards and merge into the prefecture's three main rivers. This water, which is made clean by the natural flow across the land, is a key ingredient and is indeed the secret to the region's sake brewing success.
Tochigi City, one of the prefecture's main cities, is located in the southern part of Tochigi Prefecture. The city has been the center of commercial culture and transportation since the Edo Era. Because of the city's access to the Uzuma River, Tochigi has had access to both commercial and cultural pursuits and was traditionally known as the "Kura no Machi" (treasure house town).
Tochigi jizake (locally produced sake) has been a tradition in Tochigi for centuries. Since the early 1600s when samurais from Edo (modern day Tokyo) made elaborate processions to visit the Tokugawa Family Shrine, jizake has held a special importance both for locals and visitors alike. Whether served at formal events, annual festivals, or local taverns, Tochigi jizake was an integral part of the Tochigi experience. As in the olden days, Tochigi jizake today continues to be an important part of local cuisine and is also a popular souvenir for visitors who want to bring a part of Tochigi back home.
We at Hokkan Sake Brewing take pride in the use of local ingredients and techniques to make our distinctively original jizake. We hope that customers from around the world will come to enjoy the special character and flavors of Tochigi.